The Magaliesburg conference venues are close to both Johannesburg and Pretoria and this makes the area suitable for both day conferences as well as overnight conferences. The area is also idea as it falls within close driving diatance to Rustenburg, Johannesburg and Pretoria. The town is also on a through route from Botswana.

Please remember to click on the image of the venue to send an email for prompt conference assistance.
Think of us as your very own 24/7 PA for the conference industry!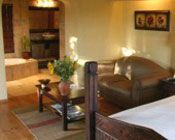 Whispering Pines – Magaliesburg
Distance from JHB & Pretoria: Approximately 1hrs drive
Accommodation: 14 Cottages - 24 delegates SHARING and 16 delegates SINGLE
Conference Room Layout: U-Shape 22 max, Schoolroom 30 max, Cinema 45 max.
Teambuilding: Teambuilding can be arranged by the venue or Apex Conferences.
Spa: Wellness Center: Offers Massages, Facials, Body Wraps, Manicures & Pedicures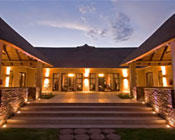 Valley Lodge – Magaliesburg
Distance from JHB & Pretoria: Approximately 1hrs drive
Accommodation: 76 rooms
Conference Room Layout: U-Shape – 40 max, Schoolroom – 120 max,
Cinema – 180 max, Banquet – 150 max
Teambuilding: Can be arranged by Apex Conferences
Spa: Wellness Center available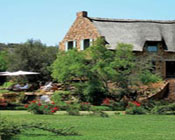 Mount Grace – Magaliesburg
Distance from JHB & Pretoria: Approximately 1 hrs drive
Accommodation: 121 rooms
Conference Room Layout:U-Shape, School room,
Cinema and additional venue set up ranging from 2- 250 people
Teambuilding: Can be arranged by Apex Conferences
Spa: Spa Available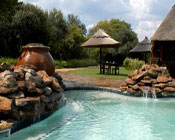 Magalies Manor - Magaliesburg
Distance from JHB & Pretoria: Approximately 1 hrs drive
Accommodation: 32 rooms & 3 cottages – 35 Delegates SINGLE and 70 Delegates SHARING
Conference Room Layout: U-Shape – 80 max, Schoolroom – 86 max, Cinema – 130 max.
Teambuilding: Can be arranged by Apex Conferences
Spa: Massages can be arranged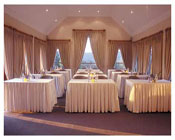 Budmarsh - Magaliesburg
Distance from JHB & Pretoria: Approximately 1hrs drive
Accommodation: 18 rooms
Conference Room Layout: U-Shape – 24 max, Schoolroom – 36 max, Cinema – 40 max.
Teambuilding: Can be arranged by Apex Conferences
Spa: No Spa Available but Apex Conferences can arrange a mobile Spa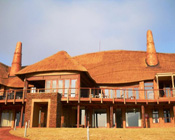 Askari Game Lodge (big 5) – Magaliesburg
Distance from JHB & Pretoria: Approximately 1 hrs drive
Accommodation: 30 chalets – 30 Delegates SINGLE and 60 Delegates SHARING
Conference Room Layout: U-Shape – 160 max, Schoolroom – 180 max, Cinema – 200 max.
Teambuilding: Big 5 Game Drives, Archery, Astronomy, Clay-pigeon Shooting,
Elephant experience, etc.
Spa: Spa Treatments Available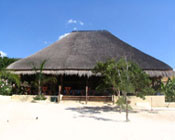 The Nutbush Boma Lodge – Magaliesburg / Hekpoort
Distance from JHB & Pretoria: Approximately 1hrs drive
Accommodation: 42 rooms
Conference Room Layout: U-Shape – max, Schoolroom –max, Cinema – max.
Teambuilding: Quad biking, the Mission, Amazing Race, Around the World and many more
Spa:Apex Conferences can arrange a Mobile Spa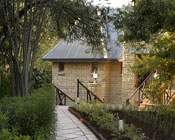 De Hoek - Magaliesburg
Distance from JHB & Pretoria: Approximately 1 hrs drive
Accommodation: 4 rooms and 16 suites
Conference Room Layout: 50 delegates max.
Teambuilding: Can be arranged by Apex Conferences
Spa: Apex Conferences can arrange a Mobile Spa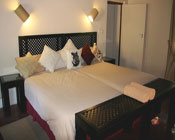 Warthogs Bush Lodge - Magaliesburg
Distance from JHB & Pretoria: Approximately 1 hrs drive
Accommodation: 10 rooms
Conference Room Layout: 20 delegates max
Teambuilding: Can be arranged by Apex Conferences
Spa: Apex Conferences can arrange a Mobile Spa



Next Page>>